A full Cloud service Company
Our team develops effective content strategies for forward thinking companies. We have experts who can execute projects on time.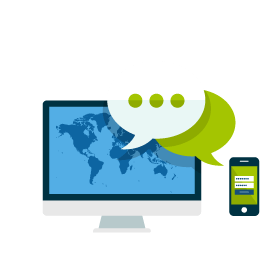 Vision
"Our vision is to pull all business into online for better future" so, that they can have their presence on the web and grow their business.
Mission
Our Mission is to "PROVIDE THE BEST SERVICE" out of many in Web Development & Services.
Customer
"Customer is the king" We see our customers as invited guests to a party, and we are the hosts. It's our job every day to make every important aspect of the customer experience a little bit better.
Quality
We stick on the quality promised to customers,We give the best out of many.
Trust
We trust our customers & employees alike as they are assets of our business.
Commitment
We are committed for Best quality & Best Customer service.
Reasonable Prices Guaranteed
On Time Delivery Guaranteed